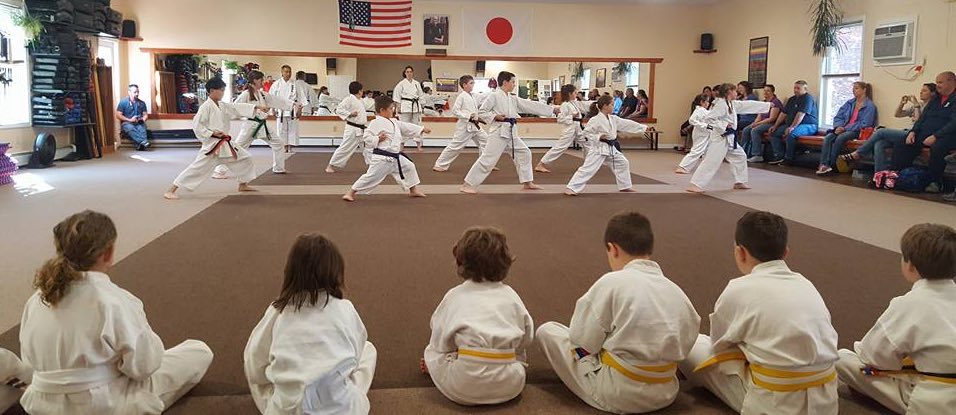 Along with the physical benefits, the practice of karate teaches leadership and life skills such as goal setting, team work, integrity, and perseverance. We strive to help each child apply the focus learned in karate to every area of their lives. As they learn karate children learn how to protect themselves and avoid potentially dangerous situations.
Karate is a highly supervised activity and each of our classes is taught by a qualified black belt instructor. Our children's curriculum has been specifically designed to insure children as young as three are able to perform all the necessary moves. Best of all – it's fun! Your child will look forward to each class.
The students are taught the Dojo precepts:
Humility
Self-control
Integrity
Courtesy
Discipline
Perseverance
Little Ninjas
Karate and self-defense for children 3-6 years old
Juniors
Karate and self-defense for children 7-12 years old
Watch the video below to see a brief 3-minute introduction to what children's classes at Pelletier's look like.