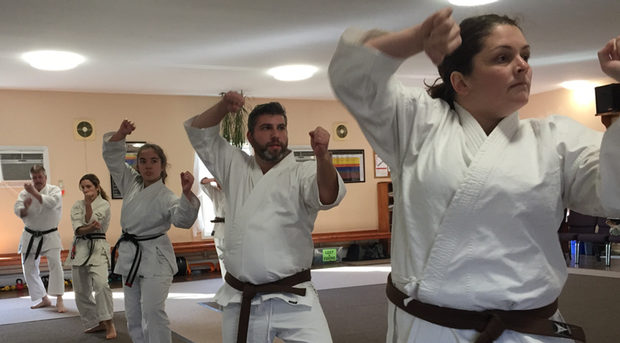 Whether you are looking for stress reduction, weight loss, the ability to defend yourself, the challenge of earning a black belt, or the desire to compete, karate can be right for you.
We teach Okinawa Kenpo, a traditional style of karate, adapted to today's lifestyles. Each individual sets his or her own goals and is encouraged to take the training to the level of his or her own capability, and schedule.
Each class is different to teach the many skills that are part of karate. You will learn karate basics, katas (set forms and patterns), self-defense, sparring, and traditional weapons.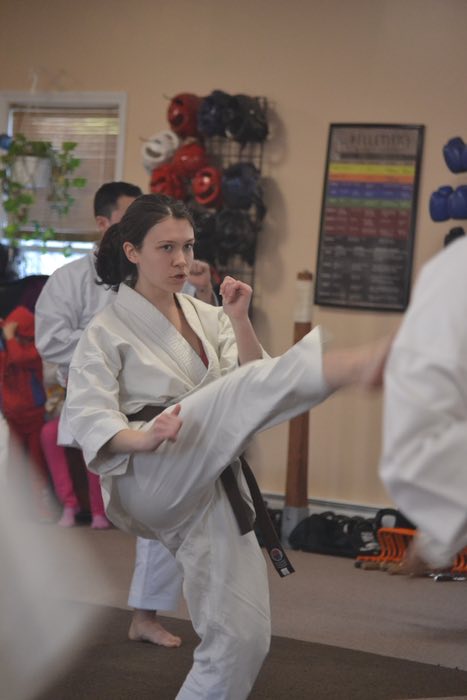 We run four classes a week for adults: Monday through Thursday evenings (6:30-7:30). The program is designed for students to attend twice a week.