2018 Summer Camp information: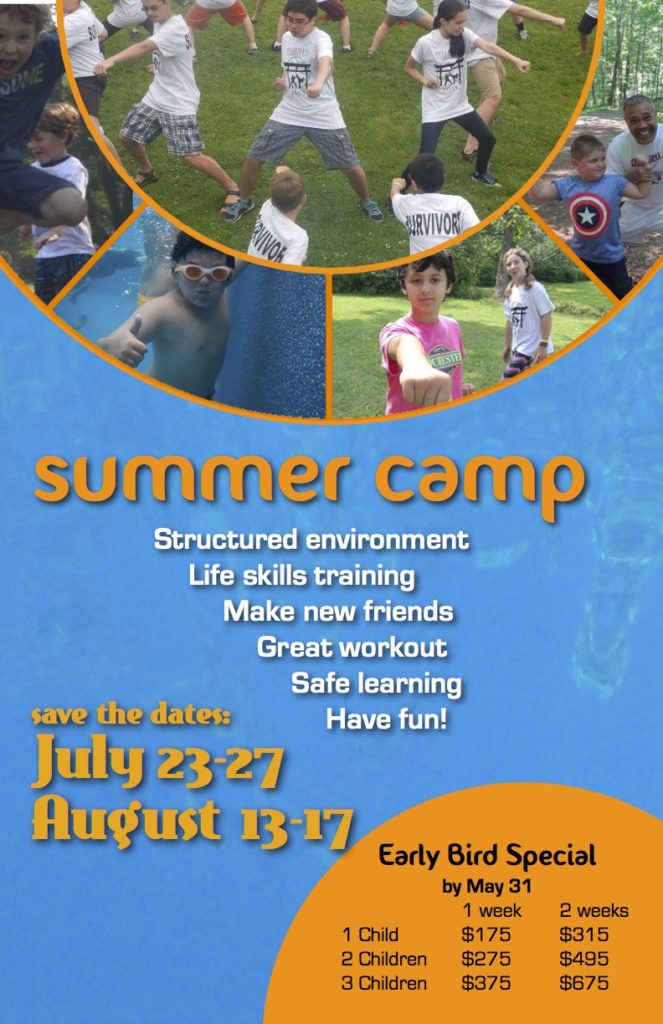 We offer two week-long day camps during the summer. Each camp includes karate lessons, crafts, pool time, snacks, and games – all with the goal of having lots of fun.
Our typical day looks like this:
7:30-8:15 AM – Drop off
3:30 PM – kids are transferred to the Dojo
kids can either participate in the regular classes at the Dojo or be picked up to go home
Daily Activities
2 karate lessons
crafts
pool time
trampoline
hike at Thorncrag Bird Sanctuary
snacks
Call for more details.