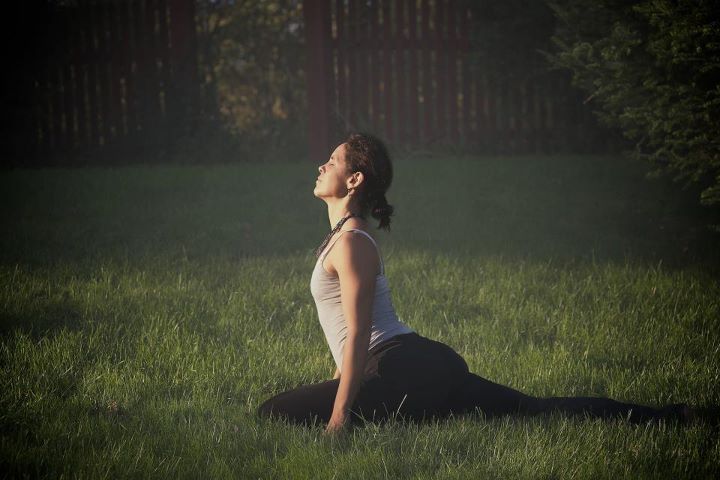 Regular yoga practice increases flexibility, brings a greater range of motion, helps you to gain strength in your muscles and joints, tones the muscles, and reduces pain in the back and joints.
Yoga reduces stress through teaching you to breath slowly relaxing both mind and body. This unity of mind and body creates a calmness that fosters a positive outlook in all of life.
CLASSICAL YOGA: HATHA VINYASA
Hatha is a traditional system of yoga that emphasizes asana (poses), pranayama (breathing exercises), bandha (energetic locks), kriya (cleansing actions), and mudra (hand gestures).
The class is taught in a vinyasa format, which means they follow breath-linked movement. This means we flow through the asanas along with our breath, holding some poses for a count of breaths.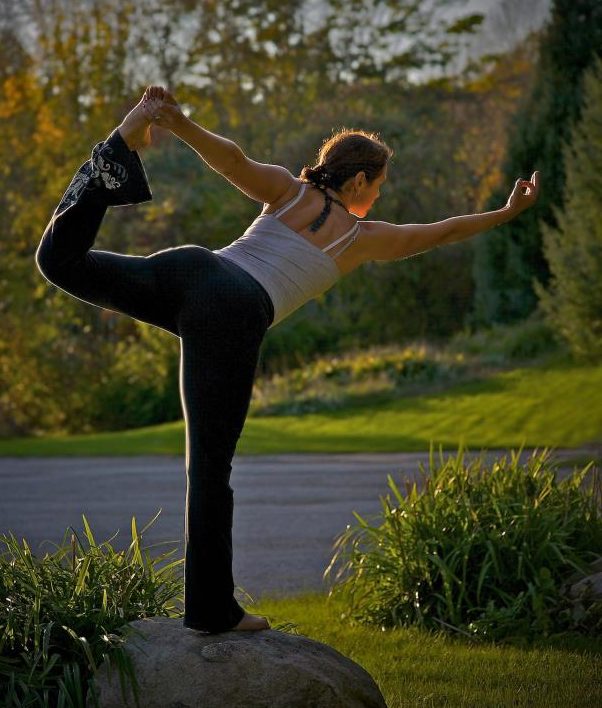 OUR INSTRUCTOR: SADIE LANDRY
Sadie has her 200 hour Yoga Teacher Certification from the ShivaShakti School of Yoga and Healing Arts in Rockland, ME, and is a RYT® (Registered Yoga Teacher) with the Yoga Alliance. She is certified in Thai Body Massage.
In addition to teaching yoga, Sadie is a 7th degree black belt who has been teaching Okinawa Kenpo Karate for over 20 years and Cardio Kickboxing and Pilates for over 15 years.
CLASSES
BEGINNER YOGA
Designed for adults who are just starting yoga, it also challenges the more experienced yoga practitioner.
Thursday 7:30 pm
YOGALATES
Not only stretches you but is guaranteed to give you a low impact workout.
Monday & Friday 8:30 am
SUNDAY SLOW DOWN
A gentle flow yoga class focusing on using the breath to destress and gently working the body to unwind.
see Upcoming Events for upcoming dates
PARTNER YOGA
A fun and relaxing class for beginner and experienced students using a variety of moves both with and without partners..
see Upcoming Events for upcoming dates
FAMILY YOGA
Geared towards kids but movement enough for parents as well, the class consists of concentration exercises breathing exercises, and fun yoga poses. The class has a very loose tone so the small children are not overwhelmed.
see Upcoming Events for upcoming dates
COST
$8 / class
$60 / 10 class punch pass
donations of charitable gifts are accepted